Glorious Greece
Life never seems to plod or drift gently by - it always seems to pound and sway ferociously. Not exactly conducive to a calm and stress free lifestyle. Voice-over work is a little like buses. Six at once or none at all.
The holiday to Rhodes and Athens was extremely good. Rhodes and especially Lindos has been our stomping ground since 1982 (
http://www.lindoseye.com/
) Lindos holds a very special allure for a great many people who find themselves drawn back time and time again. Familiarity with the village and its residents and the Portmeirion like traffic free environment enables us to relax instantly.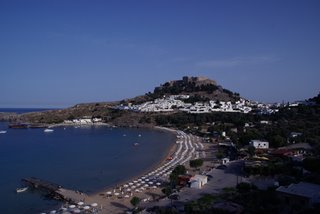 I renewed my aquaintance with Rhodes Town this year. It's a joy to wander around the streets and alleys of The Old Town. The main streets are choked with shops selling horrid tourist tat but the side and back streets are quiet and intriguing. We had lunch at a lovely restaurant called Hatzikelis where they do a rather good baked aubergine dish.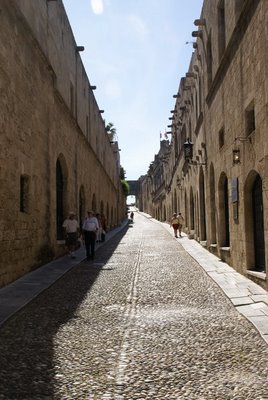 We had no more than two half days to explore Athens but we certainly packed a lot in. The Athens Metro was spotless and wonderfully efficient - an excellent consequence of the Olympic Games - it even has excavated ruins on display in some metro stations. Even in late May Athens was far hotter than the islands, in the early 30's celsius we believe. We saw so much that was awesome and, in spite of a heavy schedule, throughly enjoyed our flying visit.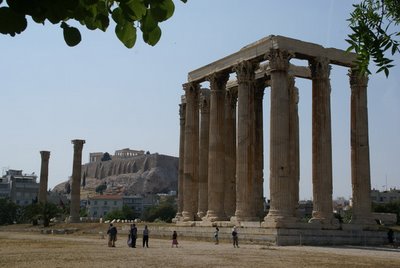 It's odd that I do many voice-overs for Germany, Italy, Portugal, Spain, France, Belgium and the Netherlands but rarely anything for Greece. The only campaign I have ever voiced was a TV commercial for Glenfiddich Whiskey. Ah well. I've got a few years left in me yet.